Fruit growing, all wrapped up.
© CherryAid ® 2019

Love your cherry nets! Re-useable, no nasty plastic or need for chemicals & no risk of entangling wildlife either. Great idea!


The Roots Project



Get your trees covered quickly before the birds swoop in! CherryAid nets are an easy and cost effective way to solve the problem.​​


Grow At Brogdale


​
​​A great harvest ​​this year, thanks to our nets!


Julie M



It's a great year for fruit here in Cornwall this year but the annual game of beating the blackbirds to our cherry crop has begun. We used CherryAid's wraps on the lower branches of our 20ft tree and glad we did as it saved them from the peckers.


Ruth S



We got to eat all our cherries thanks to you!


Pam T



We used two CherryAid nets​​ which kept two full branches of juicy cherries ready for us to pick at the weekend, after the birds had been busy eating the other cherries all week.


N. McCarthy


​​

We took a sample of fruit (500g) from under three nets and a similar sample of fruit that was not covered but was adjacent to the nets, on 30 June. The samples were then placed in emergence containers which were assessed on 24 July. No Spotted Wing Drosophila (SWD) were recorded from the netted sample, 43 SWD were recorded from the sample of uncovered fruit. From a research perspective, the nets will be useful for obtaining samples of cherries that are free of SWD but have not been sprayed with insecticide.

Thanks to the clever people at CherryAid and their protective nets, we were able to enjoy a delicious crop of cherries. The branches were covered just as the cherries began to show signs of ripening and beneath the diaphanous fabric - away from greedy beaks, they continued to ripen to perfection. The sleeves have velco fastenings down the sides and draw string openings at each end. The blackbirds had to make do with the wild cherries on a neighbouring tree!


P. Thompson
​
Hi there, I'm writing to let you know about the amazing results I've had this year, thanks to your 'cherry aid' sleeves. I must admit that I was quite sceptical that your little simple sleeves could turn my elegant but struggling Sunburst cherry tree into a productive tree and within a matter of weeks.
I've had my tree for about 5 years and it's tried so hard to produce fruit to full term, in difficult conditions - it's in a shady, north east facing clay garden in Northern Ireland. I usually had a good amount of young drupes that dropped off, or were pecked off by birds as they grew.
I bought and fitted just 4 sleeves and did nothing else for weeks. Meanwhile the birds destroyed virtually all the uncovered fruits.​ When I went to check the sleeves, I saw the most amazing crop of perfect cherries and have gathered pocket fulls of them over a week. What a joy - washed the sleeves today and will feed my tree later in the year and look forward to using 'cherry aid' in the years to come. Thankyou!


E. Forrester, N. Ireland

​
​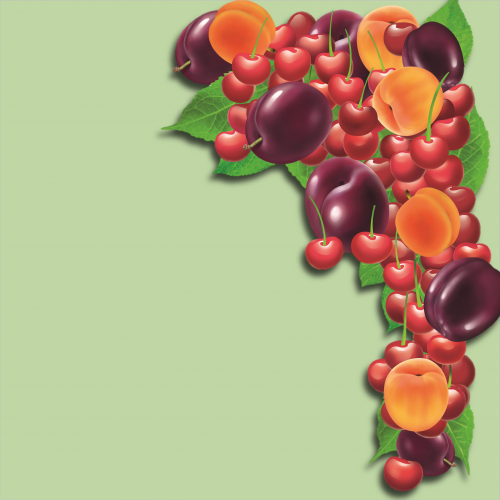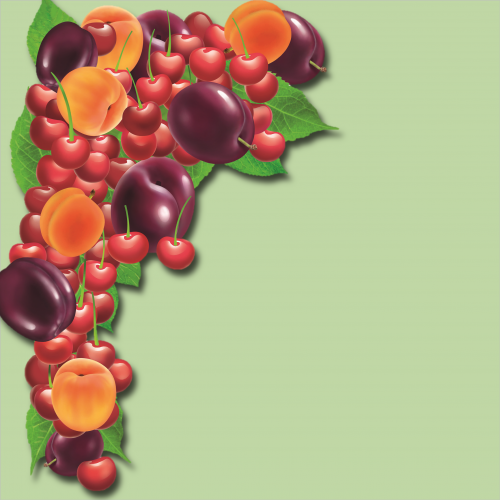 I am so excited that I had to write to you today. I saw your very kind offer to trial CherryAid Nets this year, as we have lived in our house for over 10 years and haven't had any more than a few cherries from our tree in all that time. The birds and resident squirrel have always beaten us to them before they are any where near ripe.
I had been checking on my cherry tree ever since I put your CherryAid nets on after the fruit had set, and I was delighted to see that nothing had managed to get through to them, but felt nervous that the thieves might find a way in.
I just went to see how the fruit was doing and was totally amazed that all the fruit was really ripe, perfect, clean and all saved for me!
No signs of any pecking, insect damage, theft by Cyril the squirrel, or splitting- just perfect fruit, and LOADS of it!
I can't thank you enough as we have never had the pleasure of having any fruit from the tree before, and they taste fantastic (I might be a bit biased) but the its such a treat to eat our own cherries.
I have put a couple of nets on my peach and apricot trees as well, and just covered my column plum tree with another. They are PERFECT for column trees! Will let you know the results them later in the season when they ripen too.
I also fixed 2 CherryAid nets together to make a double width cover, and have put it on my blueberry bush!
I am very impressed with how good they are, as I have tried netting - expensive and too many trapped birds, nylon mesh - fiddly and the birds can still peck through, CD's on strings - well that was a waste of time, but your CherryAid sleeves are brilliant
I will certainly be shouting from the rooftops about how good they are, and will be buying some more next year, as I have more fruit bushes; gooseberries, blackcurrants, red and white currents, blueberries and jostaberries that we will now have a chance of getting to eat ourselves instead of the birds and squirrel getting fat.
Many thanks for letting me trial them! I highly recommend them, and couldn't be more pleased with my lovely fruit crops.

Sue Shaw, Wellingborough

These nets really work! Have to get more for next year.


Abundance London




Thank you to CherryAid, absolutely love these nets. Help protect the fruit and so easy to put on.


Loldean Timber